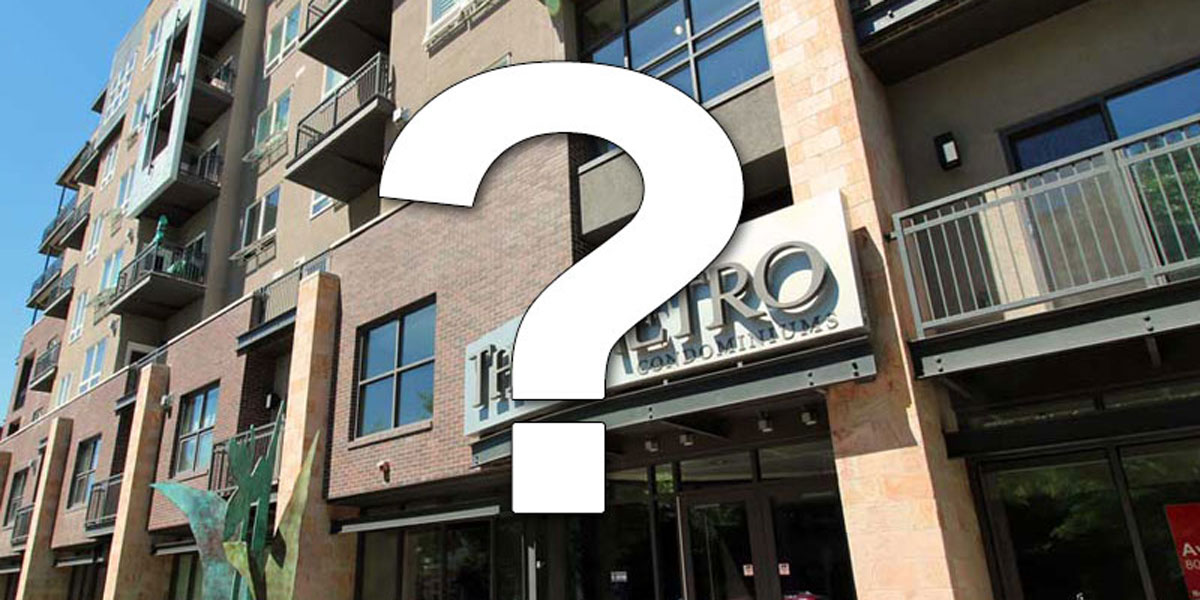 Should you Buy a Condo?
OK so you have decided to buy a Salt Lake City condo? The condo life is not for everyone and this page details some points you may want to consider before you take the plunge.
One of the advantages of owning a condo, is the attraction of low maintenance living. There is no grass to cut, no external repairs to make and no snow to shovel. While you don't have to do these chores, you may still have to pay for them. Most routine maintenance is covered by the HOA fee, but there may be other one-off charges that need to be paid for. For example, if the roof needs major repairs, the cost is passed on to you either in the form of a one-off charge or an increased HOA fee. When buying a condo always ask to see the minutes from the last years worth of HOA meetings, that way you are less likely to be hit by an unexpected charge.
Because you are living in a community you will find that there are rules that must be followed. These rules are set out in the CC&R's (Covenants, Conditions and Restrictions). They can dictate things like, can you rent out your unit, can you have pets, can you have home-based businesses, etc. Always read through the CC&R's before committing to the purchase.
The general day to day running and maintenance of the condo development is usually handled by an HOA (Home Owner Association). You pay a monthly HOA fee which is used to maintain and run the properties. All this usually works well, but there are situations where the HOA can get into trouble and their trouble is your trouble. If the HOA is poorly run or if they have problems collecting the monthly fees, the HOA may find itself in financial difficulties. If this happens and you want to get out, you may find it very difficult to sell your condo. For this reason, always ask to see recent minutes from the HOA meetings. That way you should have some idea how well the HOA is operating.
When you buy a condo all you are buying is the space within the walls. The chances are you will not have a garden and even if you do it will be a communal garden that you have to share with the other residents. So if you enjoy firing up the barbecue and spending time outside you may want to consider buying a house.
Of coarse there are lots of advantages to living in a condo development. Condos usually have some form security, this may be in the form of a keycard entry system or it could include a 24-hour security guard service. This is particularly useful if this is a second home or if you feel vulnerable living on your own. Condominiums can also have access to amenities such as a swimming pool, exercise room, games room, etc.